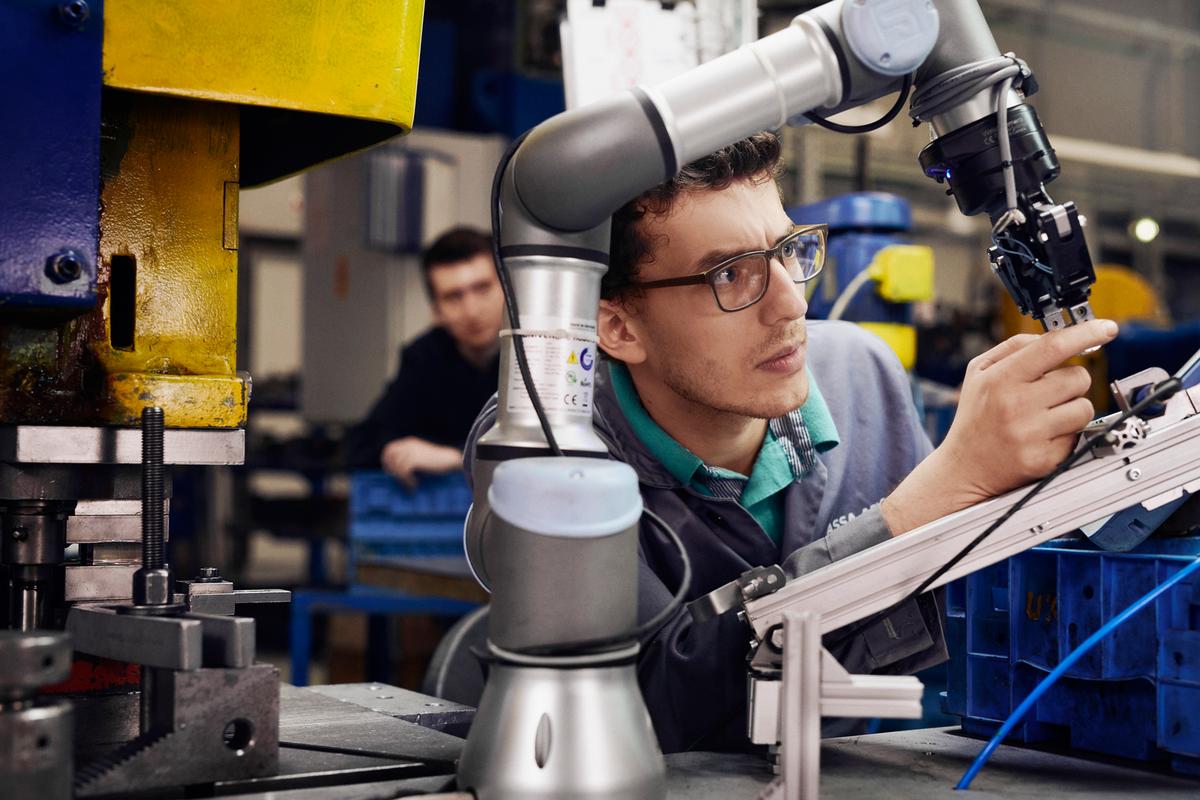 SEMINAR
IN THE BOX
THE ONLY SEMINAR you need
to get READY TO AUTOMATE
YOUR BUSINESS
Speed up your path to automation with seminar prepared precisely for you.
The "Seminar in the box" is a unique opportunity to explore how collaborative robots can help you transform your production set-up and grow your business.
The program is focusing on the use and integration of collaborative robots in practice. You will get useful information about the cobots market and explanation about the main difference between regular automation robots and collaborative ones.
The second part of the seminar is hands-on learning via interactive simulations of programming and using Universal Robots cobots in a real case.
GENERAL AGENDA
Each seminar has an individual agenda, and the General Agenda shows program that we've based on.
09:30 – 09:35
WELCOME AND SEMINAR INTRODUCTION.
09:35 – 11:00
UNIVERSAL ROBOTS, DISTRIBUTORS AND PARTNERS PRESENTATIONS
11:00 – 12:00
LUNCH
12:00 – 15:00
WORKSHOP & HANDS-ON WITH UR COBOTS
15:00 – 15:30
Q/A & DISCUSSION
SEMINAR REGISTRATION
Each seminar has limited availability of seats - max. 20 participants.
Please take into consideration that there is a limit of max. 3 participants per single company per seminar.
BULGARIA
Q3 + Q4 SEMINARS
(Jul - Dec 2019)
CZECH Rep.
Q3 + Q4 SEMINARS
(Jul - Dec 2019)
HUNGARY
Q3 + Q4 SEMINARS
(Jul - Dec 2019)
POlanD
Q3 + Q4 SEMINARS
(Jul - Dec 2019)
ROMANIA
Q3 + Q4 SEMINARS
(Jul - Dec 2019)
SLOVAKIA
Q3 + Q4 SEMINARS
(Jul - Dec 2019)